Create your own mask, and dance it to life!
4-day workshop
August 6-9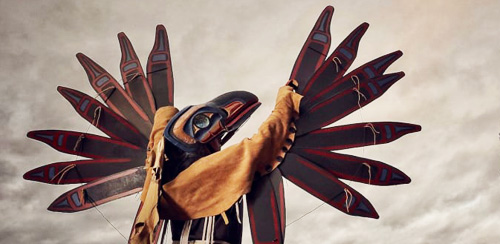 Wellspring
Academy
Max. 12
participants
Masked Trancedance
Originally, a shaman wore a sacred costume during trance-work. This practice has slowly disappeared in many peoples, but in some sacred rituals they still continue to wear a mask, headdress or blindfold.
There's a theatrical side to shamanism that is often misunderstood. Many people think that, since it is theatre, it's not real… and don't notice what IS happening. In an authentic shamanic performance the shaman is in trance, ánd induces trance in the audience, a process that transforms energy, and affects all involved.
Breath of Life
During this 4-day workshop you will intentionally bring a part of yourself to life, either to cultivate this force within you, or to make it visible and let go.
Creation and Transformation
You will create your mask from your inner personal inspiration, with your hands, and breathe life into it by dancing. This way your mask becomes a trance-inducing channel for power.
Teacher/Facilitator
Location
Wellspring Retreat Center, Hauptstrasse 13, 54655, St.Thomas, Germany
Pricing
meals and lodging: €240, program & materials: €400, sum: €640
lodging in 2p rooms, vegetarian and wholesome meals, coffee, tea and refreshments at the breaks, and all creative material included.
Questions?
feel free to contact us
Registration
Event on Facebook: