5-Day Darkness Retreat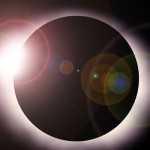 A magical workshop…
A unique experience!
Would you like to relax deeply
and embark on a journey of discovery
in the womb of darkness
to be born again in light?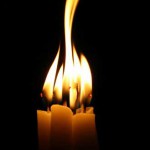 A magical workshop, professionally done, and well organized by a team of wonderful people; a team that pays attention to the flow of the group, aware and open to what unfolds in the moment. Highly recommended for anyone who values darkness as part of the quest for the divine light. Danny Bogaert
I look back on a fascinating inner journey, that has made me more whole. My Soul is visibly working through my body, and sings with Love. Thank you! Giséle Lievens
I've had a wonderful time. I am even more in touch with my own life force, my feminine power, and my inner fire. Embrace what is; love in connection with everything. Thank you for the tender loving care. Chandra de Rijk
Coming Home
In this special retreat you spend most of the time in complete darkness. Even a short period of darkness, as during a meditation, or in a (blindfolded) trance dance, can be very beneficial. When you spend more time in darkness, the chatter in your head will settle down. The mind clears up, and room for profound contact with your essence, and the source of life and creativity, is created.
In Darkness we become Visionaries
Our fixation on the light often blinds us. Like a moth to a flame, we can't help ourselves. We forget that everything is born from the cradle of darkness. As the great creation myths of the world tell us, the true place of impregnation and fertilization is darkness. Although we manifest ourselves, and our ego's, in the light, we heal and transform in darkness. Ceremonial darkness has always played an important role in meditation and shamanic work. When the mind can safely release the security of the visible world, invisible landscapes of creative inspiration become visible.
Read more?
Retreat
We provide a secure space, in which you can surrender to your inner journey. Moments of silence, and time and space for yourself, are interspersed with group activities. We dance, meditate, make musical journeys, stimulate the senses, and are creative in different ways. You will discover new ways of perception, and make deep contact with your life force, your essence, to be reborn out of the womb of darkness, into the light at the end of the retreat.
Corona/Covid19
Participation in any of our events requires one of the following:
– declaration of having healed from covid19 – negative covid19-test, max. 48 hours before the start – proof of vaccination for covid19
February 2-6, 2022
arrival Wednesday from 16-18 h, departure Sunday 12 h
lodging and meals
2p and 3p rooms (single room surplus), vegetarian meals, coffee, tea and refreshments at breaks.
location
Wellspring Retreat Center, Hauptstrasse 13, 54655, St.Thomas, Germany
Facilitators
Aernoudt Knecht, Roger Vossen & Yvette
Price
meals and lodging: €250
retreat program: €445
Sum: €695
Do you come with two?
€50 discount pp!
Registration
Questions?
feel free to contact us
Event on Facebook: