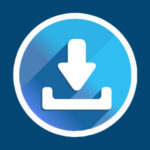 We offer free music to all new members of our newsletter. Some of those downloads are from artists who were at the cradle of contemporary trance dance music:
Professor Trance: Eternity 2009 – 4:54
I am Uman: Trance Two – 7:08
I am Uman: Crazy Wolves – 4:26
I am Uman: Not Bedtime Yet – 6:58
I am Uman: Second Born – 5:52
Get your free music

We need your contact information to send you the newsletter and MP3's. In our newsletters we always review trance dance music from great artists and albums. For a taste of that, check out our latest newsletters here: April 2020. By subscribing you will recieve the free downloads, and regular music tips. You can unsubscribe at anytime.