about blindfold, surrender and transformation
2 – Blinded by the Light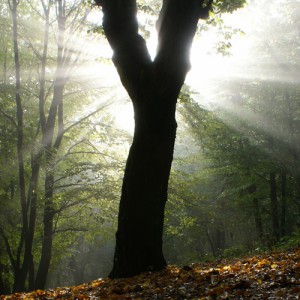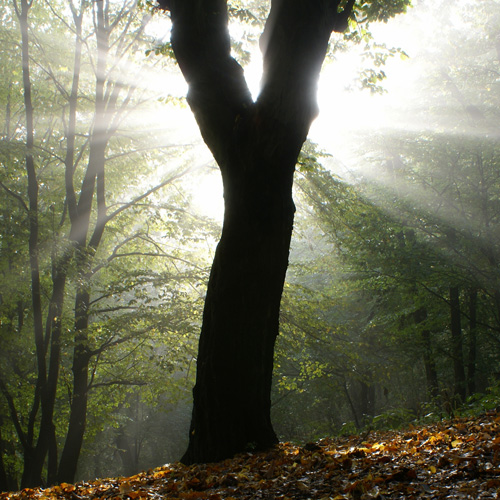 In the field of rituals and workshops in which I am working, much emphasis is put on the 'Light'. There are many 'light workers' and light has become the symbol of the good, with terms such as 'enlightenment'. The value of the darkness is heavily underexposed, and darkness has become a symbol of evil.
Reality check: the way our planet moves through space, and the dance she makes with the sun, there's always one part of humanity in the dark, whilst the other is in the light. Each day ends in darkness… And each new day springs from darkness.
Our fixation for the light is of such measure, that we are 'blinded' by it. However, the closer we move towards the light, the bigger the shadow behind us. Every step towards the light goes hand in hand – even comes after – a step into darkness. Indeed, in the beginning there was only darkness; as the great stories of creation tell us. Any big building, reaching for the skies, needs strong foundations. In the same way, the high branches of a tree are protected against storm and wind, because its roots are deeply rooted in the dark earth. A new world is always preceded by darkness; the undifferentiated state in which God is all, and all is God, and all is one. Darkness is the Mother of Mothers, the cradle from which all is born – even the light.
Experience yourself?
5-day retreat